Radio Tribe Projects
Dr. Faustus and the Holiday Science Pageant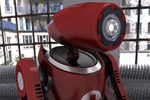 When child genius David Foss (Dr Faustus) invents a robot with dangerous and unique abilities, it falls to hall monitor and captain of the crossing guard Veronica Weber to set things right.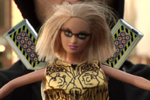 Weekend Warriors
All Hell breaks loose when Ron asks Jack a simple question: 'So, what did you do this weekend'. What follows is a serious game of one-upsmanship, mayhem and a magical battle to the death.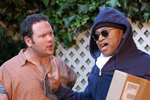 Mancrush the Movie
A fan-boy get's to realize the dream of a lifetime when he enters a contest to win a co-starring role on his favorite television show.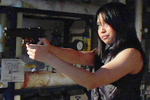 The Shadow Diaries III: The Last Bounty
After a nearly fatal encounter with an old enemy, a young bounty hunter is given the opportunity to face her foe again in a winner take all contest.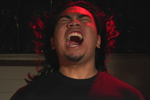 The Shadow Diaries II: Spider's Twilight
A young bounty hunter is contracted to apprehend a dangerous fighter from a rival clan in this unusual drama. Part one of a trilogy. Dark sci-fi with elements of kung fu.